Asteroid Blaster
A downloadable game for Windows
You are a professional asteroid field clearer who just started a company. In your hangar is only 1 ship and some old weapons but that's enough for the beginning. Start to clear some asteroid fields, preferably within the time limit of the contractor to earn some cash. Over time buy better ships and weapons to improve your professional rank for more lucrative missions. So lets blast some asteroids!
SHIP SELECTION
There are 5 designated ships for asteroid field clearing. Earn some money to try them all out.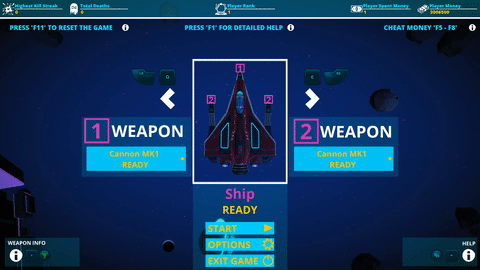 WEAPON SELECTION
You have access to a wide variety of weapons, ranging from standard cannons to gravity grenades.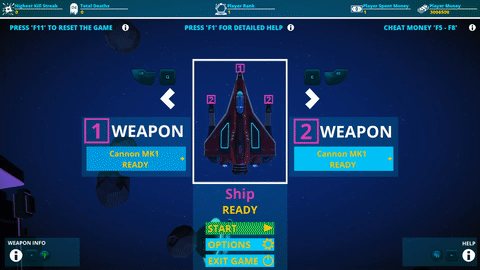 SHOOTING
Ships have main and secondary weapon slots (some have only main or secondary slots). Equip your weapons of choice and blast those evil asteroids.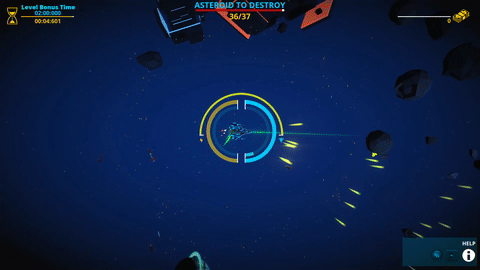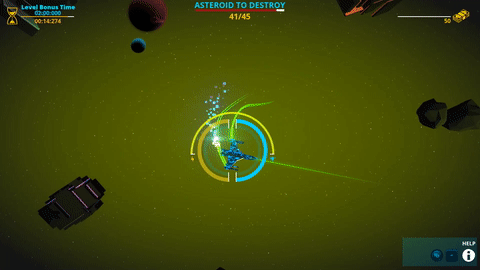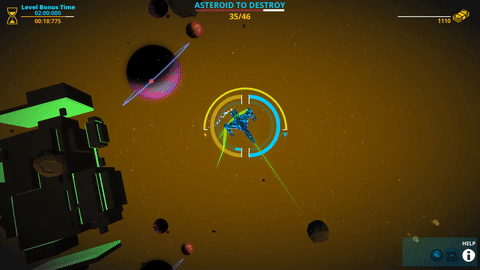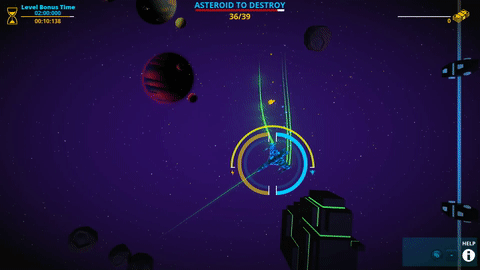 NIGHT LEVELS
Sometimes it is really dark at your worksite.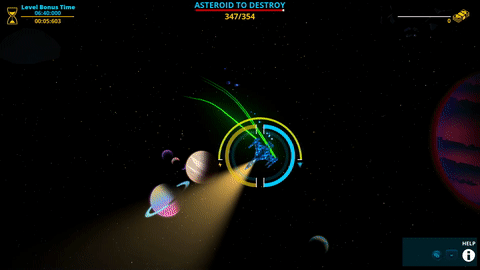 ASTEROIDS
Ever seen asteroids that chase space ships or have an extreme gravitational pull?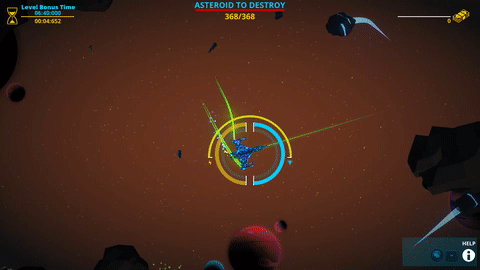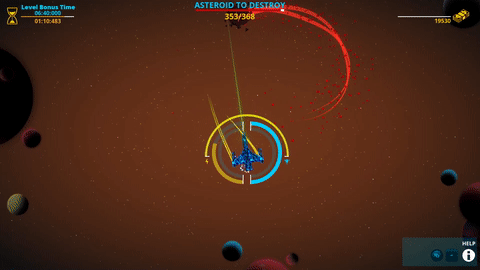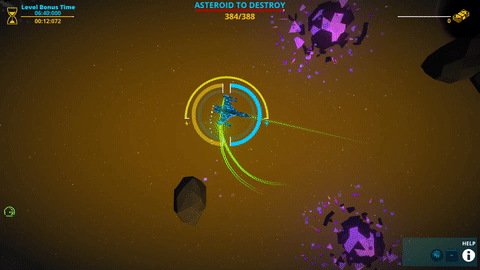 CONTROLS
| | | |
| --- | --- | --- |
| TURN SHIP | [ A / D ] | [ LEFT / RIGHT] |
| ACCELERATE | [ W ] | [ UP ] |
| BACKWARD DASH | [ S ] | |
| FORWARD DASH | [ SPACE] | [ SHIFT ] |
| SHOOT | [ J / K ] | [CTRL / ALT ] |
OPTIONS
Keyboard / Controller (no mouse)
Widescreen Support (3440x1440, 2560x1440)
Graphics Settings (Launcher Window)
Audio Settings (In Game)
CONTACT
If you experience problems, have questions or suggestions please feel free to contact me either on itch or via solobyte.games@gmail.com. I will try to reply a soon as possible.
SUPPORT ME

If you like what you are seeing consider supporting me here on itch or on Ko-Fi. I really appreciate it and it helps me dedicate more of my time on making games :D
MY OTHER GAMES


Download
Click download now to get access to the following files:
Asteroid Blaster- (v0.2)
119 MB