Cannon Fodder - Weekly Game Jam 98
A downloadable game for Windows
An angry dragon is terrorizing your village. The only thing that calms the dragon is food. Luckily your village has a cannon designed to shoot balls made of vegetables, fruit, and meat.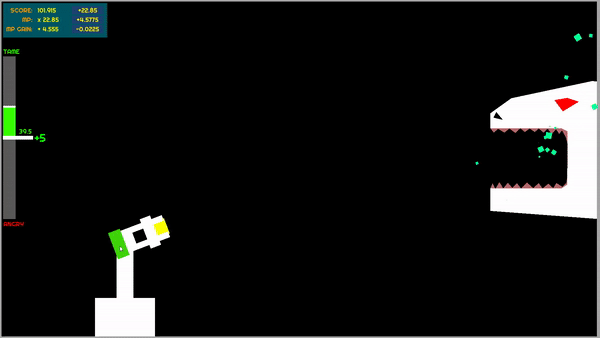 Theme: Tame a Dragon
Feeding the dragon fills the tame bar. The temper of the dragon affects how much the multiplier increases with each successful shot. Hitting the dragon or missing entirely resets the multiplier to 1. When the angry bar is full the game is over and the dragon destroys your village! The dragon gets hungrier over time so time is of the essence. Now go and try to save your village from the inevitable demise.

CONTROLS
Mouse Only
Drag with your mouse, aim, and release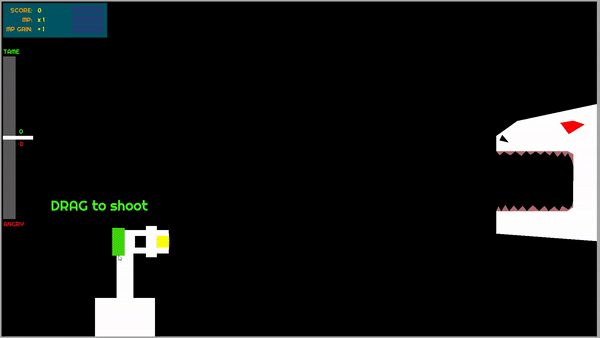 FOOD BALLS
Vegetables = 1000 Points
Fruit = 2000 Points
Meat = 5000 Points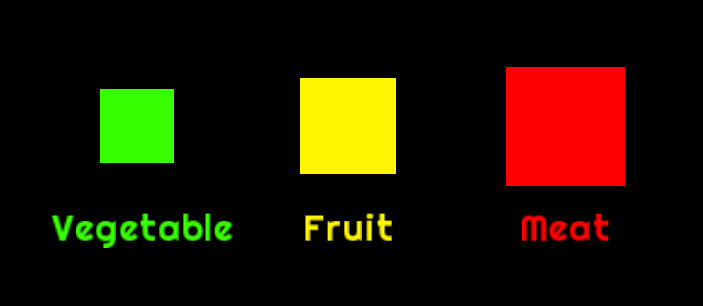 UPDATES
Changed the score values by the factor of 1000. All numbers are rounded now. (v0.0.6)
SOURCE
The game was made with Godot 3.1
Source project available in the download section
CONTACT
If you experience problems, have questions or suggestions please feel free to contact me either on itch or via solobyte.games@gmail.com. I will try to reply a soon as possible.
SUPPORT ME
If you like what you are seeing consider supporting me here on itch or on Ko-Fi. I really appreciate it and it helps me dedicate more of my time on making games :D
Download
Click download now to get access to the following files:
Cannon Fodder - Game (v0.0.6) - Newest
10 MB
Cannon Fodder - Game (v0.0.5)
10 MB
Cannon Fodder - Source (v0.0.5)
58 kB